Establishing a corporate Internet line is now an imperative for all businesses, as it allows employees to take advantage of network features that can facilitate many tasks while at work, and to connect all the computers in the workstations into a single network, allowing the free sharing of files and information between the various departments of the company. ADSL is a very advantageous option for businesses, as this technology is able to ensure a good connection speed and a rather simple management mode. It is a broadband telecommunications technology, i.e. it uses wider radio channels than those used for narrowband technologies, which are able to simultaneously receive and send a large amount of data and information. Access to the Internet is via a modem connected to the classic telephone line, exploiting a band that passes right through the telephone line, but without cluttering it and thus leaving it still usable for telephone communications. In order to optimise performance and to prevent the two lines from interfering with each other, a special splitter is used, also known as an ADSL filter, which manages to separate the two frequencies, stabilising performance and data usage. In addition to this, to set up a corporate ADSL network, it is necessary to install a switch, a special technological device that allows traffic to be correctly routed to all computers and devices used in the company premises. Depending on the size of the premises, the installation of a repeater, which allows the signal to be amplified, may also be considered.
Connection speed and technical characteristics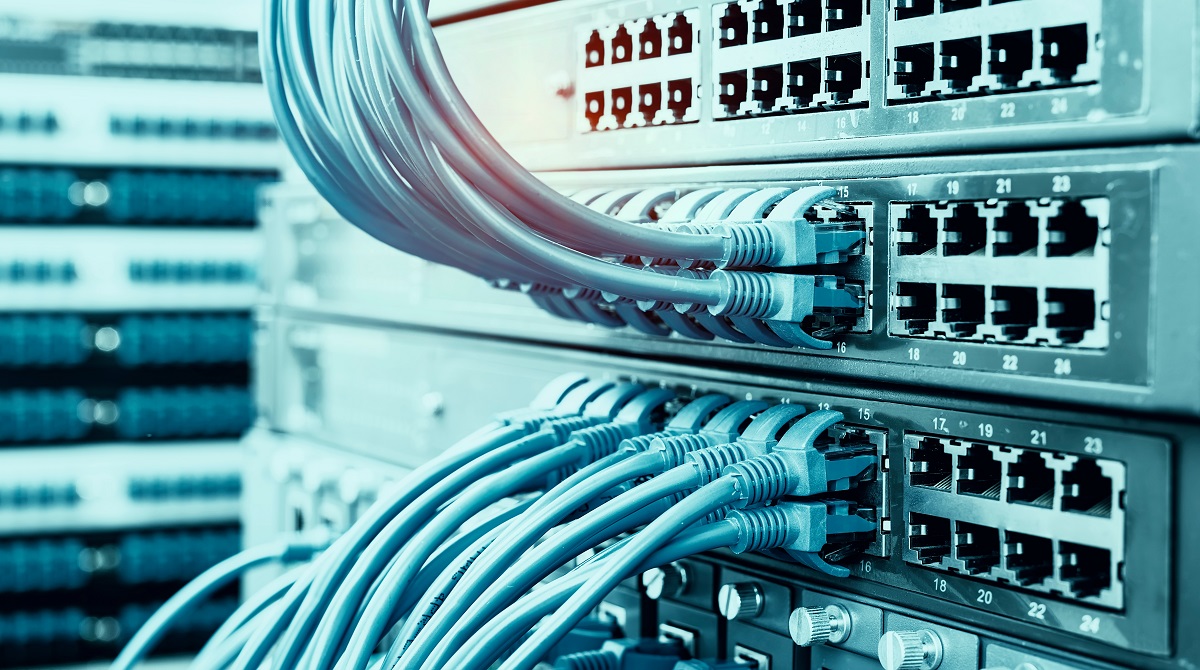 From a performance point of view, ADSL can guarantee an excellent connection speed, which can be as high as 20 mega in download and 1 mega in upload. Unfortunately, however, the performance provided by ADSL is not particularly stable, with the speed varying considerably depending on the size of the user traffic and the proximity to the location providing the signal. Precisely for this reason, ADSL is a viable option for those companies that do not require particularly demanding network use, and therefore do not need to provide a connection to many employees at the same time, or that can afford to wait a few minutes for particularly large files to be downloaded. In fact, ADSL often represents the best possible solution in terms of cost-benefit ratio, with absolutely affordable prices and performance that is generally of an excellent standard. This is also possible thanks to the special offers proposed by the providers, who formulate specific offers for VAT account holders, self-employed professionals and companies that further lower the economic costs of ADSL.
Types of ADSL connections available
With regard to the types of ADSL connections available to companies, a classic ADSL ensures a downstream and upstream speed of 8 Mbit/s and 1 Mbit/s respectively, which although still satisfactory may not be optimal in some business environments. The performance of ADSL over POTS and ADSL over ISDN is very similar, with both recording a speed of approximately 10 Mbit/s downstream, and 1 Mbit/s upstream. The most convenient for business connectivity are undoubtedly ADSL 2+, Re- ADSL2+ and ADSL 2+M, which guarantee a much higher downstream speed of 24 Mbit/s. A further differentiation must then be made between ADSL with a wired network, which historically has always been the solution preferred by companies due to its greater connection stability, and the Wi-Fi network, which, although somewhat less stable, can still ensure considerable reliability and, in addition, allows mobile devices to be used in the workplace. In order to be able to open a corporate ADSL network, it is necessary to be registered in the commercial register, and to have a regular VAT number. The documentation required to apply for a company line must include the ATECO code, a certified e-mail contact, a photocopy of the company owner's identity card and tax code, and sometimes even an indication of the company's main physical location.
You may also like