The materials
The modern man is constantly on the move and, just like the woman, wants to enjoy prescription spectacles with durable prescription lenses and a frame that can withstand wear and tear over time.
He therefore opts for the latest generation of plastics, which are treated to look elegant at all times.
Compared to the glossy of the past, a matt finish is becoming more fashionable, especially considering the rediscovery of wood for leisure and eco-inspired variants.
The shape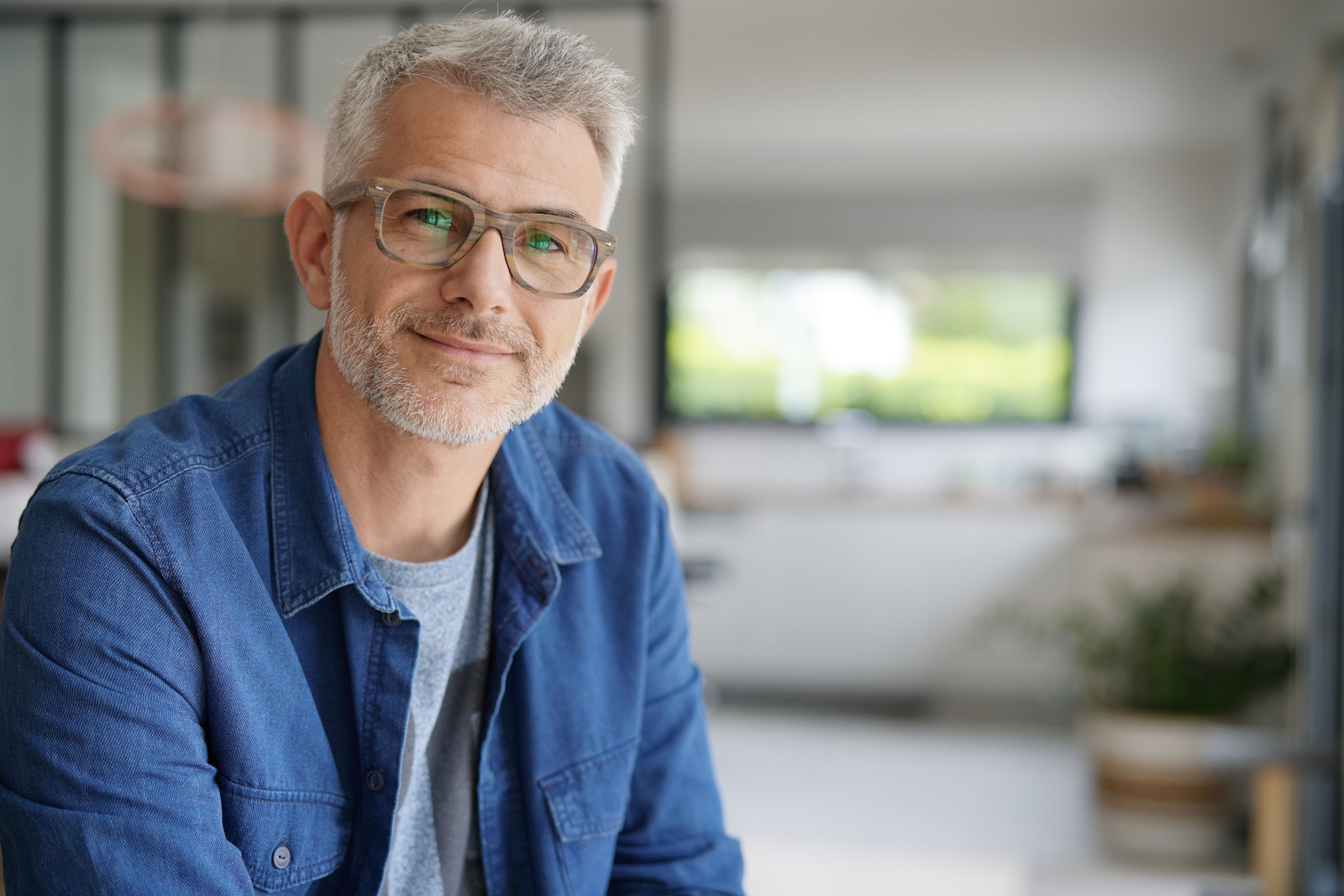 The men of 2023 love glasses with a big, bold shape, which give character and show a confident personality.
However, it is best to avoid excessively square lines in favour of rounded geometric shapes, right up to the round models that are so reminiscent of the nerd philosophy.
If the eyewear is dedicated to formal work, the frame is thinner and more refined. If, on the other hand, we are talking about sporty glasses, green light for colour and a thick, visible outline, which characterises the entire product.
Colours
Brown is an extremely refined colour if you want to make men's glasses for every occasion, declined in its darker or lighter variants depending on the style you want to convey.
Black never goes out of fashion, as does the thin steel frame, which gives way to large and important lenses that become the real focus of the accessory.
The more original opt for a blue or brightly coloured solution, which lend themselves very much to sporty variants and are suitable for activities such as trekking or cycling.
The genre
If in the past people used to buy just one model of spectacles that had to fit every occasion, today we look a lot at the type of use to be made.
There are still timeless solutions that lend themselves to both work and leisure, however, fashion dictates that you have several models that you can alternate to totally change your look.
If you work in an office or executive-type job, choose important lenses and a precious frame that denotes self-confidence and a desire to be noticed in style.
When you leave the workplace, on the other hand, opt for light and soothing colours, going for the elegance of brown and blue for the frame, or daring with light wood with special lenses.
Remember that prescription glasses can also be sunglasses at the same time by graduating the lenses, so why not treat yourself to such a model to enrich your look?
You may also like