Buying a laptop is an important and pleasant moment, the result of a wise choice to have the faithful tool that will accompany us in work, study or recreation.
Buying a new laptop, an informed choice guide
The market is rich in offerings with options designed to satisfy a wide variety of needs. The latest trends see the laptop sphere with extra thin and light models on the one hand, great for taking on the road, writing or managing social profiles, while other more professional and solid models are aimed at gaming, video editing and graphics.
Buying a new laptop offers a good compromise between convenience, portability and performance.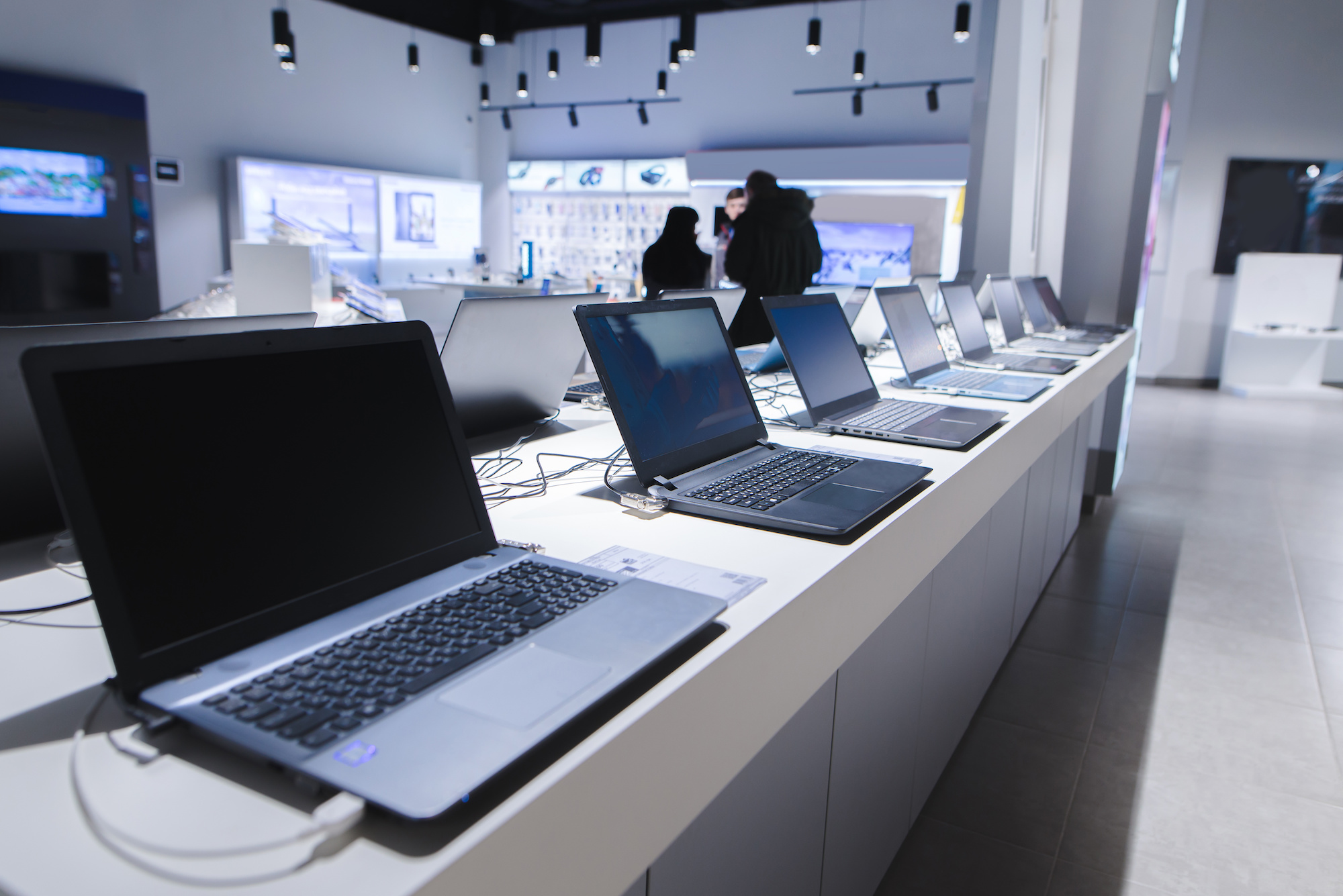 With this guide, you can choose the model that's right for you, with smart money-saving options, which we'll discuss shortly.
What to do when you want to choose a laptop? First of all, it is very important to determine the use you will make of it: each type has peculiarities that maximize one aspect at the expense of others. The most common uses we can find on the market are:
office laptop, which does not require special performance or battery life, in fact its use will be mainly stationary and its most important feature will be reliability and durability;
laptop for studying, a valuable companion especially for college students. This will need to be small, compact, light and quiet, so that it will always be with you in case you need to take notes or resort to slides. Battery life, in this case, the more durable the better. Study laptops are also perfect for casual use at home, checking emails and social media notifications;
high-performance laptops, ideal for those who edit videos, play video games or do photo-editing. These models require a good graphics card, processor and RAM memory to make it fast and responsive.
When is it best to prefer a laptop over a desktop PC?
A laptop is a choice that represents a compromise: although desktop computers are often the best option, a laptop is often the winning choice when it comes to footprint, ease of transport, and good performance. If you are undecided in your choice, here is a list of pros and cons.
Whether it is a new, used, or refurbished laptop, all the acronyms that accompany the technical specifications can be confusing. There are some more imploring than others, which are good to know based on the use you want to make of the laptop. Let's look at them together:
screen size, expressed in inches, is a factor to consider when you need a laptop for work, video games or even watching movies. A 15-inch screen certainly is far too small for these purposes;
graphics quality is equally important when you need a professional screen. LED, or even better OLED, panels with 4k quality at the moment are tops, going downhill are the classic full HD and Hd Ready. A good panel offers greater image sharpness, optimal contrast and natural colors;
the refresh rate, expressed in Hz is an interesting value to consider if you want to buy a pc to exploit in streaming, whether in case of video games or to watch movies and live: a higher refresh rate, above 60Hz is already good, above 120 is optimal.
the presence of an SSD over an HDD is preferable almost always, except when you make very occasional use of the laptop;
RAM memory is important for many laptop processes; 4GB is sufficient for watching streaming services and being on social media, 8 to 16 GB for professional or gaming uses. RAM that exceeds 16 GB is of little use in any area: even with more complex games you are unlikely to take up all that memory.
All of those listed are the most important features to refer to for a new or refurbished laptop purchase. There are other ancillary features that are useful only in certain cases: for example, for a laptop to be carried around all the time, good battery capacity is important. Those who use the laptop used for writing will need to look at the structure of the keyboard, key travel, and whether there is backlighting. An HD webcam will be essential for those practicing smart working, while powerful speakers, for those who need to rely on the pc's audio.
You may also like