The time has come to think a little about our physical well-being and get back into training. To do this, first, we must go in search of excellent clothing that makes us feel comfortable and safe. So let's go in search of what fashion has to offer us in order to recommend only the best to those who take the time to read us. Let's start by saying the characteristics that a good sports garment must have, starting with muscle compression, which is absolutely one of the most important things to consider since it helps limit the formation of lactic acid, especially in the case of extreme training. Then let's talk about the breathability of the garment, which helps to wick away perspiration so as to keep the skin cool without creating irritation or unpleasant odours. Another important thing is the composition of the garment, which, if made of excellent materials, will have no problem lasting over time and will even protect your skin from external agents such as UV rays. A fabric of excellent quality and suitable for this type of performance must also have thermal protection to allow body thermoregulation, which regulates heat based on the temperature outside. So let's take a closer look at what the trends are in this area and what is most sought after and recommended for indoor and outdoor training. The choice starts first of all with the fabric and the comfort that can characterise a particular garment; in fact, the most sought-after are those with thinner and more breathable fibres such as polypropylene, which is recommended for both indoor and outdoor training.
Women's sportswear, the latest trends
Let's make it clear that by now, sportswear no longer means, as previously thought, that it is unfashionable but comfortable. Nowadays, fashion and training go hand in hand; there are outfits of every kind and in every fabric that are comfortable and beautiful to look at. Let's take a look at which ones are the most recommended for women and, above all, the most sought-after.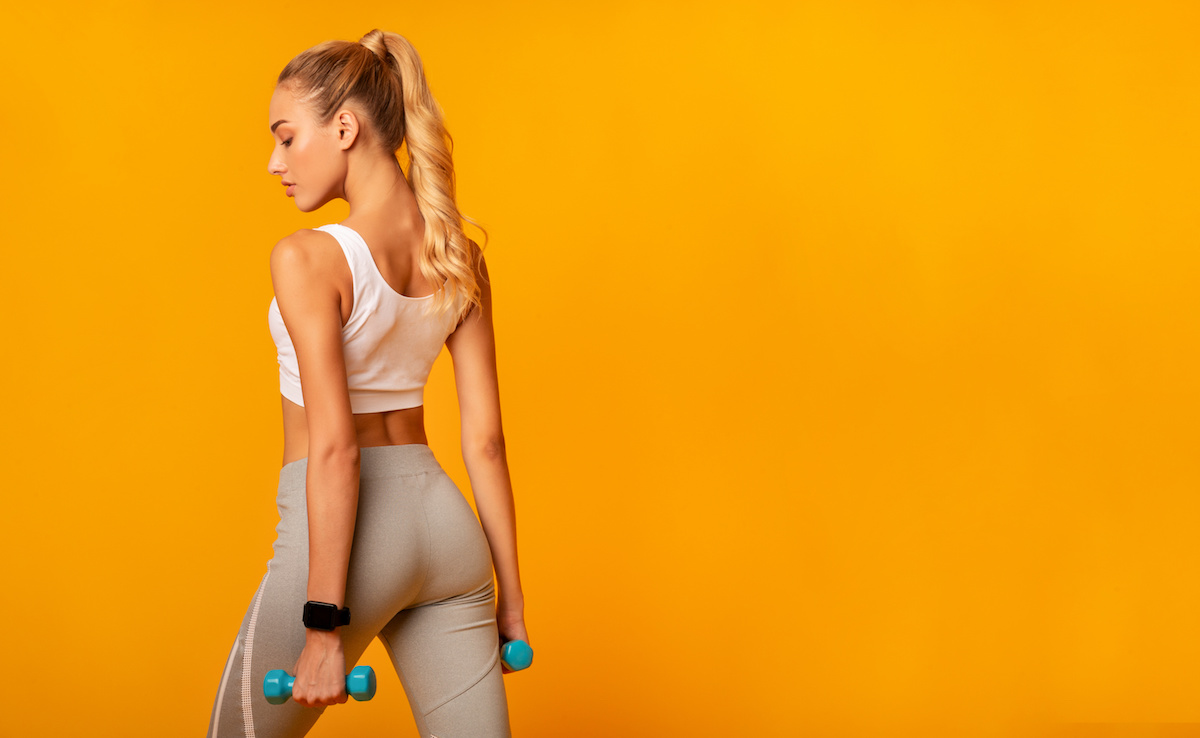 Both in the gym and outdoors, for women, the must-haves are definitely leggings and tops, which are often also used as normal fashionable clothing that everyone likes thanks to the variety of models on the market. Black, is definitely the one that makes one feel most comfortable and it is difficult, at times, to consider other colours to integrate into sportswear. Precisely for this reason, various brands have started to add details and modifications to sports suits, making them beautiful to look at so that the woman always feels pretty and tidy. We find more or less tight-fitting outfits, depending on one's personal taste, so one can opt for a softer, non-marking top or t-shirt or a looser tank top to wear over the top. In the autumn/winter period, a lot of attention is paid to fabrics that have to keep us warm and at the same time be breathable while respecting our skin; the most sought-after ones in this period are in fact sports fleece as opposed to, for example, cotton, which is not suitable for sweating the skin. The sweatshirt is another sought-after garment that has always been loved and used at the end of a workout so as not to get cold. There are various types, ranging from normal to crop, both of which are beautiful to look at and full of details, thanks to the progress made by sportswear companies. For sports, which take place in very cold and windy environments, one cannot but consider the windproof jacket, a breathable yet waterproof garment capable of protecting us from the elements. We can also find it in different models or with prints that make it more attractive and fashionable.
You may also like