Underwear also has its importance and dictates its trends; after all, underwear lays the foundation for the definition of each final outfit as it appears in its entirety. As a result, underwear trends, both men's and women's, often end up coinciding with those of the final looks, especially considering that some outfits in vogue this year involve visible lingerie. It is therefore crucial to find underwear that matches in color or fabrics with deeper necklines or transparencies.
Most of the trends in the underwear world this year are dictated by a number of needs. First and foremost is the need, in the midst of the climate and energy crisis, to curb waste. That is why this year, even more than previous years, there is a strong focus on eco-sustainable, regenerated and as natural fabrics as possible, with a preference for silk and cotton.
As for the most fashionable models and garments, the return to the 1980s and especially to the 2000s is also reflected in underwear, and here we find among the online underwear shoppers items such as bandeau bras. A discourse, this, that does not only involve women, but also men. Precisely because of this return to the early 2000s found on the catwalk, men's pants tend to go lower this year, so the sock is covered more, but the upper band of briefs and boxers is revealed. Transparencies and "flounces" are also very much in vogue, so elegant lingerie remains for some more formal and glamorous occasions the most suitable choice. Of course, like clothing in general, underwear also travels on different price ranges, from the "affordable" of the more commercial brands, to the "luxury" of the big fashion names, there is something for every budget.
Women's underwear trends
Today's women's underwear looks to the past, but reinvents itself. Models such as bralettes, 1980s thongs, and 1950s culottes with support, make the rounds, but thanks to the use of new fabrics, these evergreens are being revisited and debunked, on medium to high price ranges. This is all because, as already mentioned, they must first and foremost be comfortable and convenient to wear.
On this plan, items with the simplest of finishes are preferred, perfect even under pronounced tightness and that follow the movements of the body to perfection.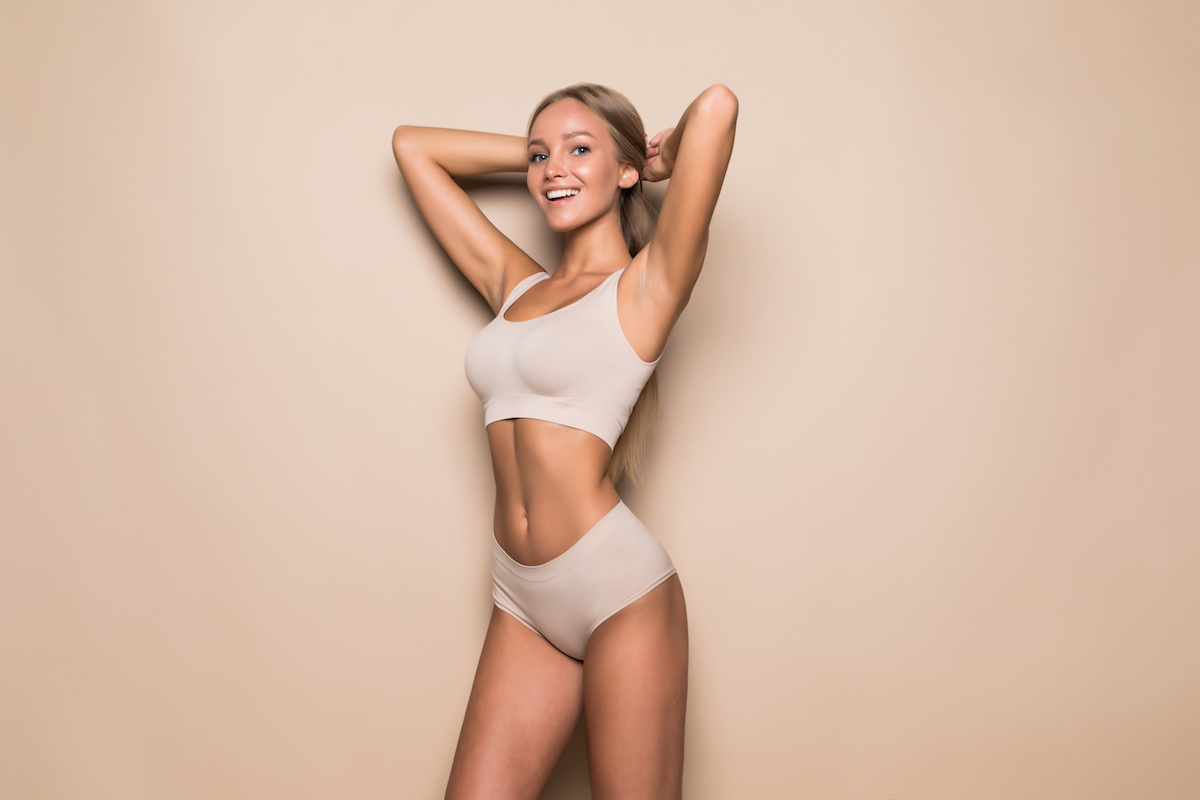 Light and soft colors, tending to cream, for the less worked models, while for the bolder shapes such as balconette, more irreverent colors are opted for, such as pine green or cobalt blue or even shocking pink, especially for block-color outfits with triangle; two-tone is granted to lace models. The price here is highly variable depending on brand and quality from low-medium to higher ranges. As for prints and textures, patterns such as floral or replicating berries are sought.
Already in the realm of night outif, the textures change, making room for stripes, again drawing from past fashions, but with a touch of the innovative in the thicknesses of the designs and in the fabrics, which are often light (in weight) and of natural origin, as eco-friendly and breathable as possible. But let's talk about patterns: abundant and masculine cuts definitely win this fall, always in favor of a comfortable and comfy fit. Tunic jackets, blouses, buttons and pockets are definitely the stars of these autumn nights. There is no shortage of models that emphasize the neckline and want to be sexier, perhaps skimpy or with transparencies that play precisely on the striped texture. If we talk about colors, the options play on contrasts, palettes and tone on tone, while for bicolor, the most popular combinations are those with white, a cream or winter withe, next to sage or cobalt blue or peach pink.
Women's underwear, as always, offers ample space for stockings and tights, and one detail that you surely won't have missed this fall is the return of lace stockings, not just for evening or cool occasions, a choice that gives it a jaunty and not just sexy feel, depending on how you decide to pair them. And with the dusting off of moccasins, one could not avoid returning to give the wool or silk knee-high its rightful importance.
Finally, as for the lei leisurewear universe, this kind of outfit is certainly experiencing its moment of glory. Wide, soft and slinky jumpsuits, made of zippered tunic jackets or plentiful cardigans, which fall over leggings, also in warm cotton and chenille (or velvet if you want to spend a little more) warm and snug are definitely the must-have for this fall, to spend many hours at home, but at the top.
You may also like