The use of creams varies according to the part of the body where they are intended. For example, the body, often neglected and considered less important than the face, can be treated with mud baths, patches and cellulite masks, products that can guarantee certain results, especially if combined with specific anti-wrinkle scrubs, masks and creams.
The search for products with a predominantly natural formulation was not only limited to body creams, but also extended to face creams. Several large luxury fashion houses have launched articles characterised by the presence of fruit acids, extracts able to favour the treatment of delicate and very sensitive skin. The use of vitamins, on the other hand, is still very much in demand, reflecting what had already emerged during the pandemic: eliminating all traces of substances that could harm the skin.
Women's body creams: what are the trends of the moment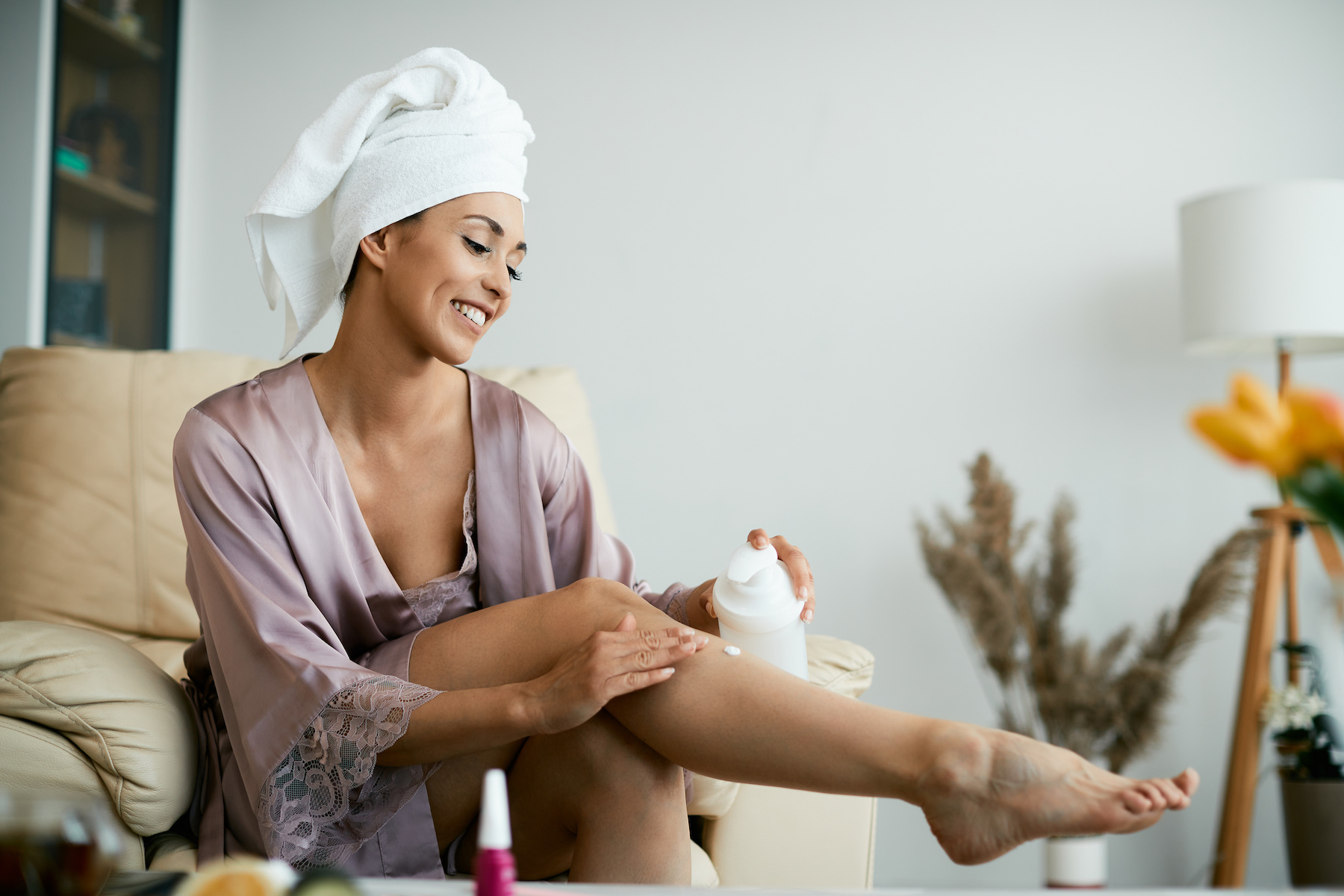 It works for the face, so why not try it on the rest of the body. This is precisely the question that leading cosmetics manufacturers have been asking themselves about serums, an alternative that has now entered the beauty routine of many women by right.
Characterised by a formulation almost exclusively based on natural acids and vitamins, serums succeed in the complex task of adapting to the different dermatological needs of every woman, being never aggressive and always effective.
Obviously, an appropriate distinction must be made between the type of product one wishes to purchase. Night creams or serums have the primary objective of guaranteeing a long-term result by favouring cell regeneration, moisturising products serve, on the other hand, to counteract dry or excessively oily skin, anti-wrinkle products are used to counteract the advancement of age, and exfoliating ones serve to rid the face or body of dead cells. In most cases, these are done by employing certain active ingredients capable of regenerating body cells and, at the same time, through the use of certain natural ingredients capable of guaranteeing greater safety. Not infrequently, some of the main active ingredients used in the formulation of creams have caused problems for people with more sensitive skin. This is why it is always preferable to check the INCI of the product before buying.
As far as price is concerned, women's body creams can be purchased at very different prices. Basic products of not very high quality always cost less than 10 $, while more specific body lotions can cost up to 30 $. There are also other products that are considered true luxury goods, the price of which can sometimes exceed $ 100.
You may also like